aspectDesertQuartzBanner02
Collage Backsplash Tile
Finish: Desert Quartz
distressedMetalIvoryPatina_Banner
Distressed Metal Backsplash Tile
Finish: Ivory Patina
mattedGlassRusticClay_Banner
Matted Glass Backsplash Tile
Finish: Rustic Clay
mattedMetal_ChampagneHoneycomb_Banner
Matted Metal Backsplash Tile
Finish: Honeycomb in Champagne
Matted Metal Backsplash Tile
Finish: Honeycomb in Champagne
Matted Metal Backsplash Tile
Finish: Honeycomb in Champagne
stoneRaisedKilnstone_Banner
Stone Backsplash Tile
Finish: Raised Kilnstone
3x6GlassSteel_Banner
Glass 3×6 Backsplash Tile
Finish: Steel
Aspect Peel and Stick Backsplash Tiles
Be inspired and create a modern, progressive space in your home with Aspect decorative tiles. Whether it's the radiant look of real metal, the sheen and sophistication of glass or the rich texture of natural stone, there's an Aspect tile that's perfect for any space. These eco-friendly alternatives to high-end installations are beautiful and easy to install. Get a clean, contemporary look with Aspect Peel & Stick tiles today.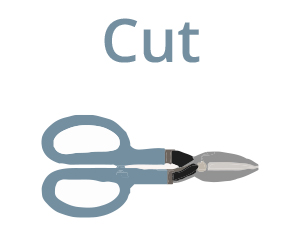 Working around switches, outlets and other details is a breeze with Aspect Peel & Stick tiles. Our genuine, thin-cut stone panels can easily be cut with a scissors or snips. Use a glass cutting tool with our glass tiles, or a hacksaw or utility knife with our metal tiles. Whichever material you choose, it's easy to cut your Aspect tiles to get the perfect dimensions for your project.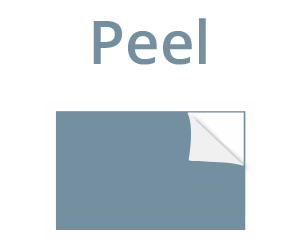 Forget about the hassles of grout, mortar, spacers and the tools you need with a traditional tile job. With Aspect Peel & Stick tiles, applying tile is a whole lot easier and less time consuming. Once you've prepared your surface, all you have to do is peel off the backing to reveal the adhesive on the back side of the tile.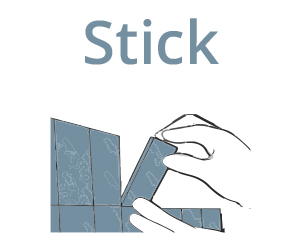 Once you've peeled off the backing, lightly place the tile onto the wall. Then, apply firm pressure evenly across the entire tile if you're sure about placement. Our special adhesive really sticks so you'll want to make sure it's in the right spot. Repeat the process with the rest of your tiles.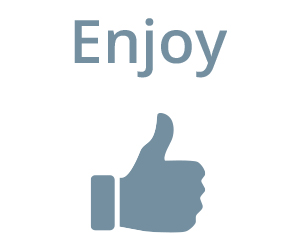 You can start enjoying the new look of your room sooner with Aspect Peel & Stick tiles because installation is so quick and easy. See for yourself how with Aspect products, it's as easy as Cut, Peel, Stick and Enjoy!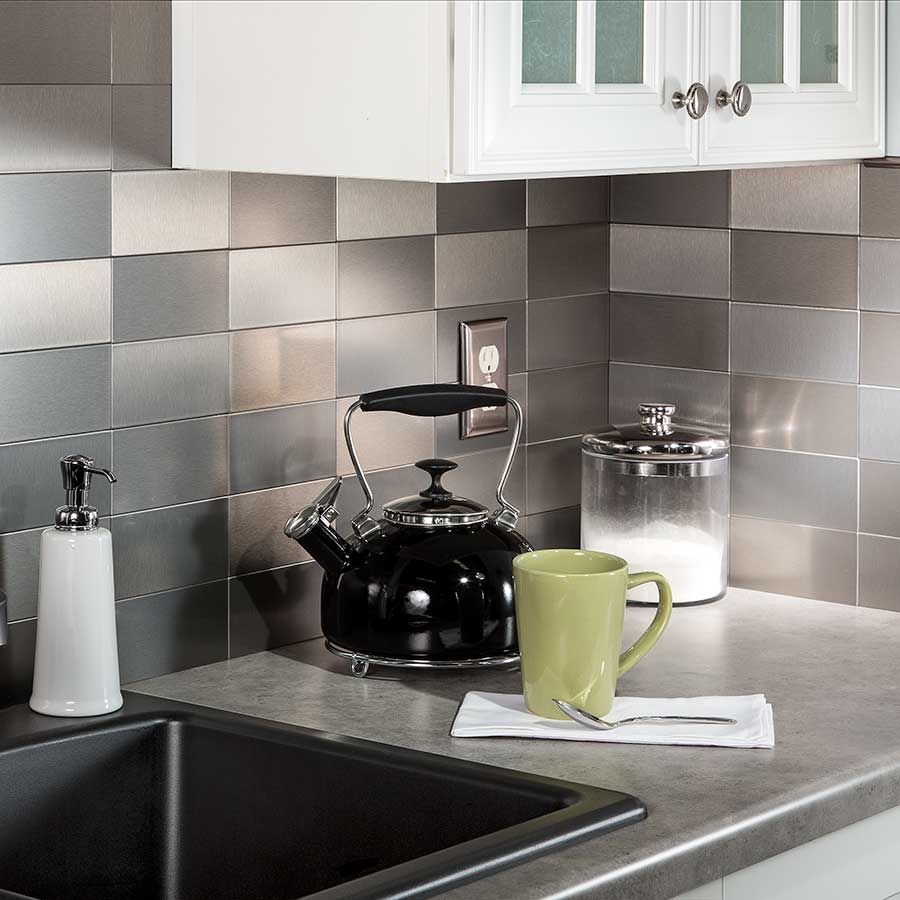 Aspect Metal Backsplash Tiles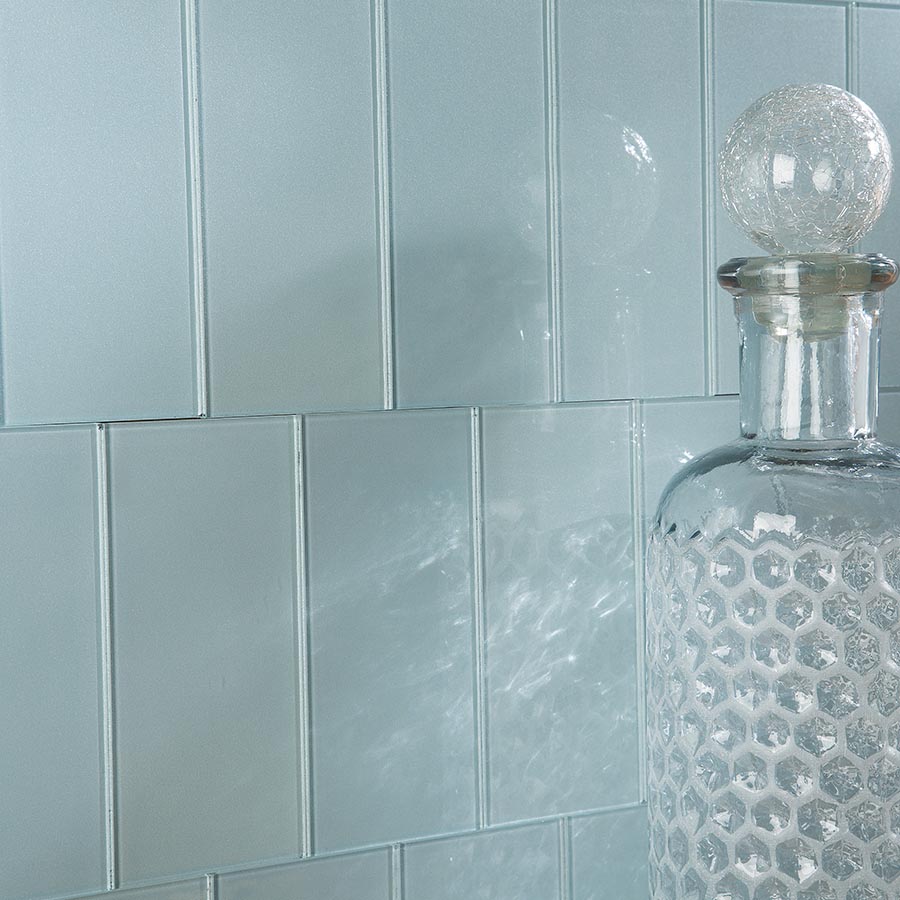 Aspect Glass Backsplash Tiles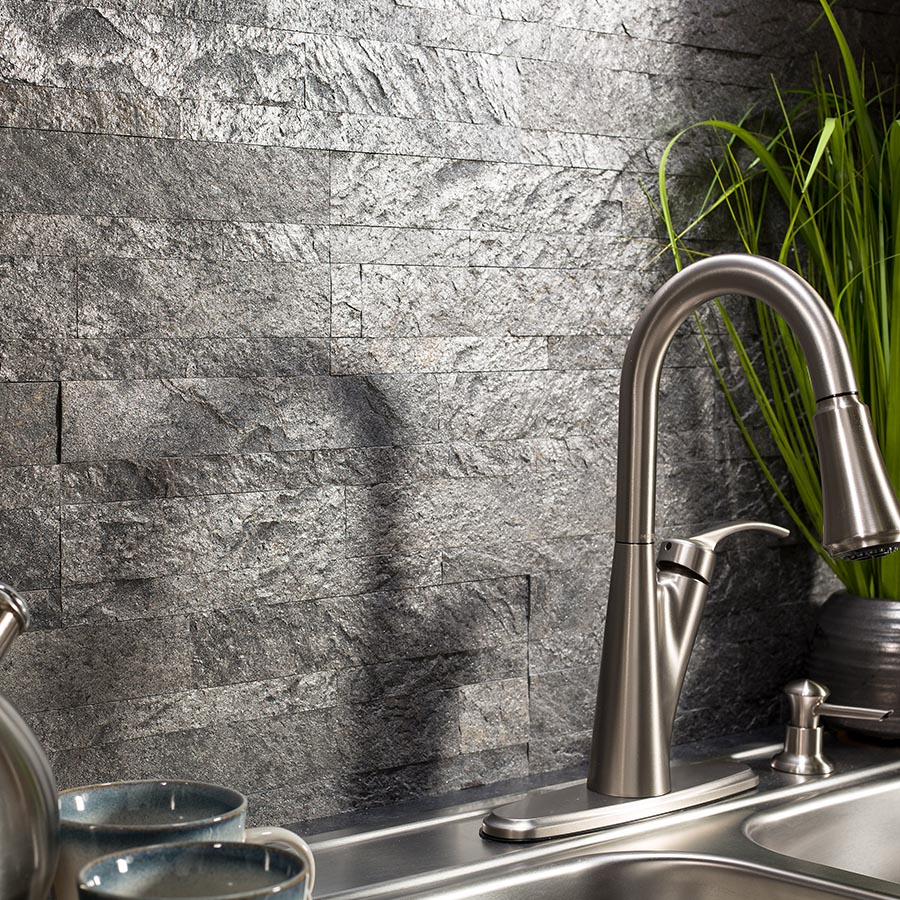 Aspect Stone & Brick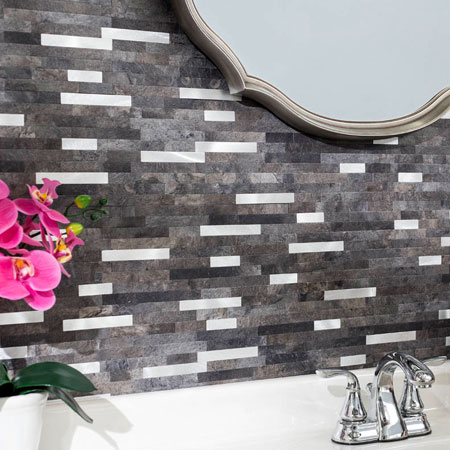 Aspect Collage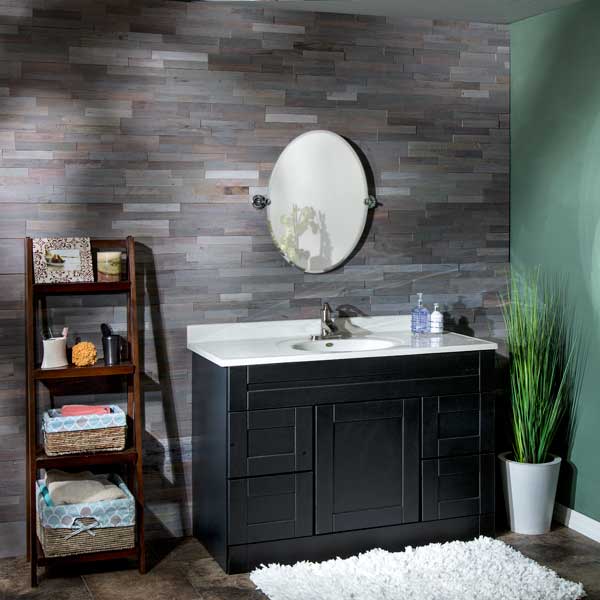 Aspect Wood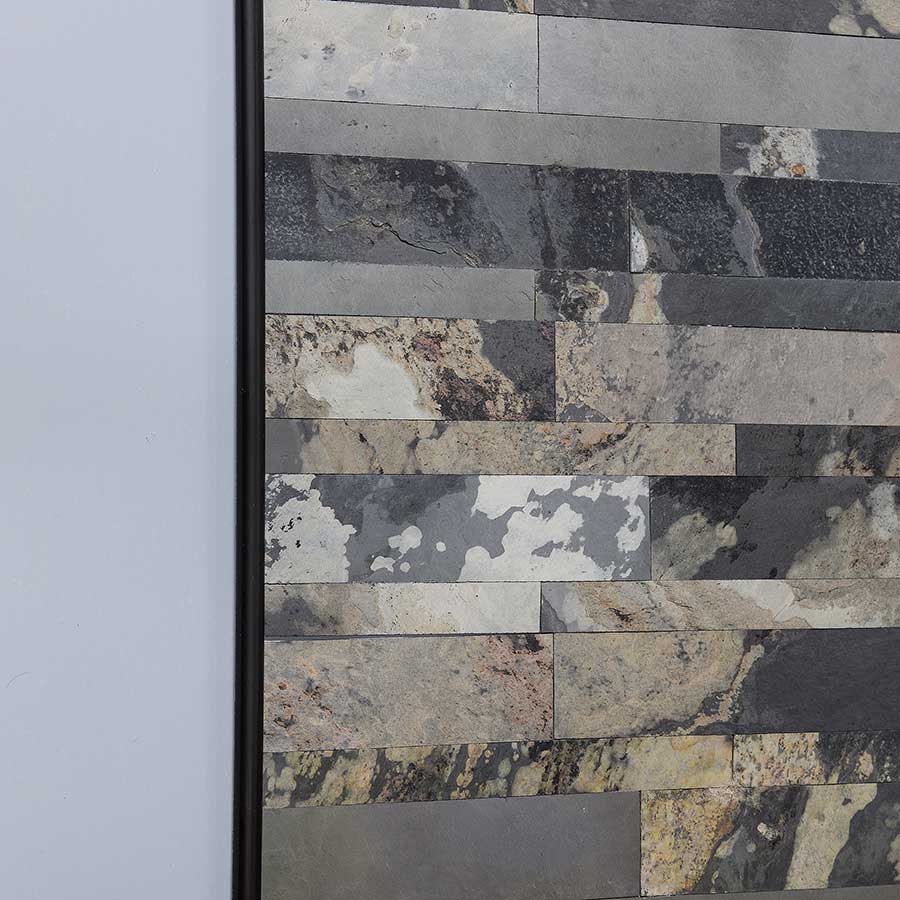 Accessories
How does Aspect® Stack up?
| Benefit | Aspect® | Traditional Tiles |
| --- | --- | --- |
| Multiple Finishes and Colors | | |
| No Grout Required | | |
| No Mortar Required | | |
| Easy Peel and Stick Installation | | |
| Cuts with Snips | | |
| Genuine Glass, Metal or Stone | | * |
| No Special Tools Required | | |
| Made from Recycled Materials | | * |
| Can be Used for Other Applications | | |
| May Require Professional Installation | | |
* Only if specified.